Event:
Wednesday, 17 November, 2021 -

18:00

to

21:00
Thursday, 18 November, 2021 -

18:00

to

21:00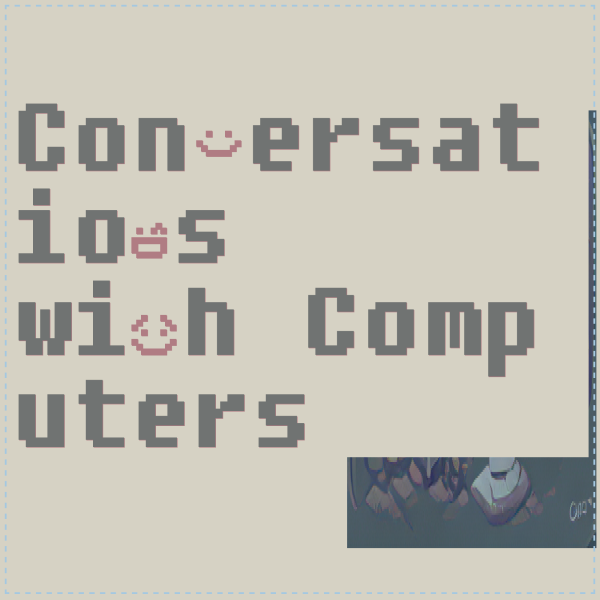 Conversations with Computers is a 2-day Symposium organized by the net culture initiative servus.at in cooperation with the Department of Time-based Media of the University of Art and Design Linz. The symposium addresses contemporary artistic research in the field of AI, focusing on new languages that emerge between humans and machines, but also how work and communication are facilitated through technological means. The discursive event is accompanied two workshops and exhibition of artistic works produced during the Silicon Friends Camp, a 5-days retreat with 15 artists in the austrian alps that took place last summer.
Program details: cwc.radical-openness.org
Program Overview
Symposium: Conversations with Computers
17th and 18th November 2021m 6-9PM
Kunstuniversität Linz, Domgasse 1, Audimax 1.OG
2 days symposium with: Lasse Scherffig, Conrad Weise, Marianne Lechner, Screening Kyriaki Goni, Mariana Marangoni, Daniel Temkin, Sarah Groff-Palermo, EKHEO
To participate, please register here.
Exhibition: Camping with Computers
10th–19th November 2021
Kunstuniversität Linz, Domgasse 1, WHA Gallery
With: Błażej Kotowski, Dasha Ilina, EKHEO (Aude Langlois & Belinda Sykora), Erica Jewell, Lina Schwarzenberg, Maks Valenčič, Mariana Marangoni, Naoto Hieda, Sebastian Mira, So Kanno, Yuxi Liu, Matthias Pitscher, Giacomo Piazzi, Hess Jeon, Davide Bevilacqua.
Exhibition Opening 10th November 2021, 6PM
Opening time: Monday-Friday 10:00-18:30
Workshop: Building the Zombie Cloud
12th-13th November 2021, 2-6:30PM
Hardware Hacking Workshop with Chipp Jansen
Kunstuniversität Linz, Domgasse 1, ExPostMusik 4.OG
In this "hardware hacking" workshop, we will look at a typical IoT internet security camera and discover how to talk to it and re-program it for our own customised uses.  The spirit of this workshop is to also to generate ideas for an eventual system for combining discarded electronics into a re-usable general purpose computational system.  No previous hardware or software "hacking" experience is necessary for this step-by-step workshop, and all the necessary supplies will be provided.
To participate, please register here (max 10 participants).
Workshop: Serving Sounds
19th November 2021, 2-6:30 PM
Sound and AI voice workshop with EKHEO
Kunstuniversität Linz, Domgasse 1, ZBM 4.OG
The server room is a place carrying other seemingly endless digital spaces. We can experience it as a trace of online files and data it stores. How does this mysteriously layered space sound? Is there a way to give it a sonic materiality through the way we listen to it? This is what we would like to attempt with you in this workshop. Divided in two parts, we will do a guided listening session and produce a collective sonic composition.
To participate, please register here (max 20 participants).