Submitted by
Anonym (not verified)
on Thu, 12/10/2023 - 17:07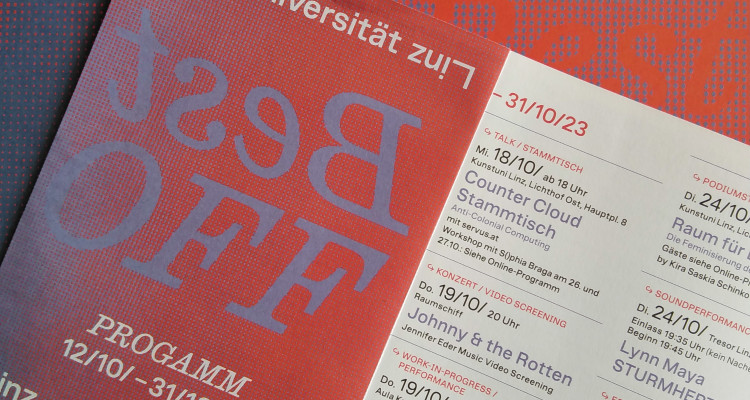 Free radicals are part of the body's intricate system for keeping itself healthy. They are unstable software experiments that can damage current technologies. When free radicals collide with established technological ideologies to 'steal' an electron, the devices that lose electrons may begin to function differently.
Servus.at was invited to participate in BestOFF 2023 at the Art University of Linz. On the occasion of the exhibition, we took the opportunity to present, in the form of an installation, the focus and development of research in the various AMRO Research Labs organised between 2015 and 2023. The projects presented in the installation "What free radicals do and whether they can be stopped (A Portal for Radical Openness)" aim to undermine technological trends and phenomena of digital and networked cultures: from the blind spots of AI, to the environmental, social and political impact of cloud systems, to alternatives for networked spaces of encounter. The philosophies of Creative Commons and Free Internet form the basis for cultural and social change. 
*This year, on the occasion of the 50th anniversary of the Kunstuniversität, BestOFF is transforming itself into a Radical Collective and invites Linz-based art and cultural spaces to contribute to the exhibition programme and present their activities.