Event:
Monday, 1 February, 2021 - 00:00

to

Sunday, 28 February, 2021 - 23:45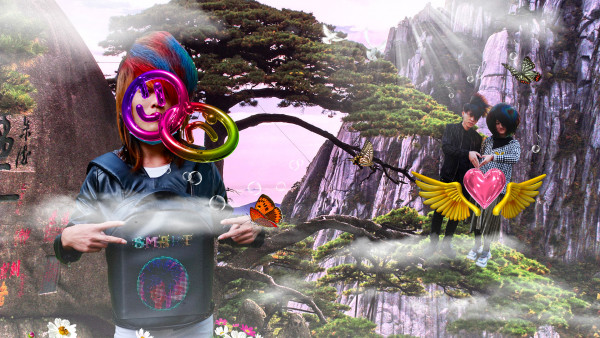 The invited artist of the Next Cloud Residency for the month of February is 惬意忙Monday OFF
惬意忙Monday OFF – founded by curator BI Xin (Milia) and artist YE Funa – is a self-publishing brand focusing on the creation of zines and art books, as well as the organization of related exhibitions, workshops, and lectures under the sub-brand Mondayitis.
We aim to illuminate the elusive boundaries of urban society, juggling cities' fringe issues with the public consensus. Monday OFF is a zoom lens into our rapidly evolving youth culture, our publication consisting of: 40% visual creation, 50% text, 10% advertisement (our ads being playful, a montage of the real and spoof).
Monday is a day of dread and despair, the noose tied tight around the neck of modern man, thrusting us back into the soul sucking shift of around the clock work. But for the artist and their art space – Monday is a day off.
And so we leave Monday OFF in your hands,
hoping it thrusts you to any place other than –
blue Monday.
Funa Ye, artist, based in Beijing. Funa's practice is mainly concerned with the relationship between the realities of every day life, the perceived connection between authority and many areas of social life such as different power structure, ethnic groups, and the fictional space of propaganda for the concept of 'perfection' in an ideological system, and utopian landscape. Therefore, the work is politically charged, subtly engaged in pastiche as a satirizing style of propaganda. The work of Funa is rich in reference, parody and irony of the uniformity cultures.
Milia Xin BI, curator and writer based in Shanghai. She is the Executive Director of Chronus Art Center, also leads the curatorial vision of public events at CAC. Her curatorial practices focus on the intersection of arts, decentralised technologies and contemporary social-culture/subculture.
Sneak into the Next Cloud Residency folder in every moment of the month to see what 惬意忙Monday OFF is sharing and how they are going to remix the preceding content!