Event:
Wednesday, 20 April, 2022 - 18:00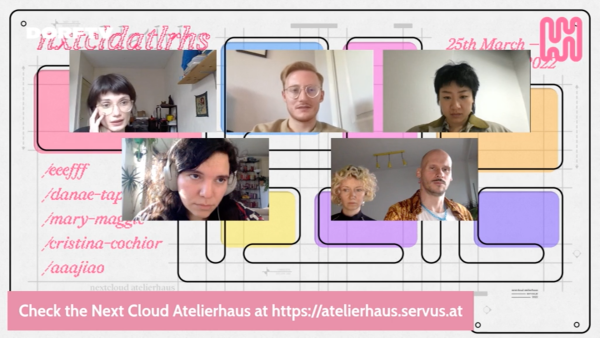 Final Studio Visit with Wade Wallerstein
The Next Cloud Atelierhaus concluded with a final studio visit moderated by digital anthropologist & curator Wade Wallerstein. In a two-hours live conversation with the participant artists Danae Tapia, eefff, aaajiao, Mary Maggic & Cristina Cochior, Wade guides us through all the projects developed in the online residency at the Next Cloud Atelierhaus.
The show was aired in the local, independent tv platform dorfTV. As always, thanks dorf for the collaboration!