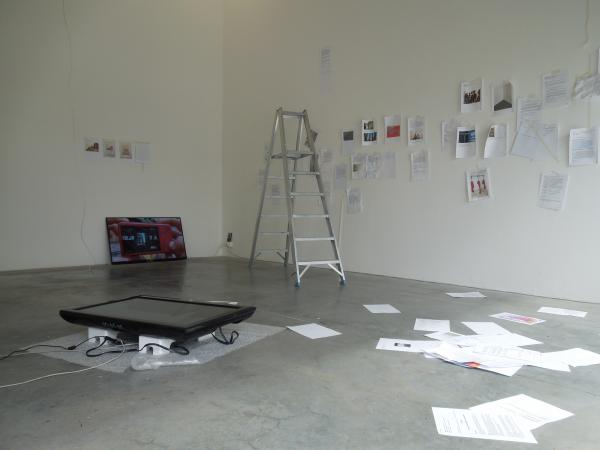 GAP Glurns Art Point is an art association based in Glorenza/Glurns, the smallest city in South Tyrol. This year the association, usually hosting artists in an Atelier House, is producing an exhibition project entitled 1+1=3 in Museion, the art museum of Bolzano/Bozen.
GAP involved servus.at in the realization of a series of displays that would enrich the exhibition of the artworks by conveying information about the artists' practices and working spaces.
The project, curated by Elisa Barison and in its digital part by Davide Bevilacqua, involves all the artists who have been in residence in GAP from 2012 until now. The whole show is structured in three main phases, so-called acts, that feature the artworks of the artists. Before and after the acts there are a PROLOGO (prelude), and two INTERMEZZI (interludes), which are thought as a sort of digital "meta-exhibition" whose role is to discuss the social and interpersonal qualities of the same exhibition.
For the PROLOGO, servus provided the space with three streaming-devices: a video-streaming from the Atelier House in GAP that was visible in the gallery space; a videoinstallation to which all the artists involved could contribute with video messages from their ateliers; and an email-based stream connected to a printer that would print in real-time contents sent by the artists and the organizators.
All the devices were handcraft-programmed from our Michael and Gottfried and the needed services are proudly based on the Cloud hosted and maintained on the servers of servus.at.
---