Event:
Wednesday, 18 January, 2023 - 00:00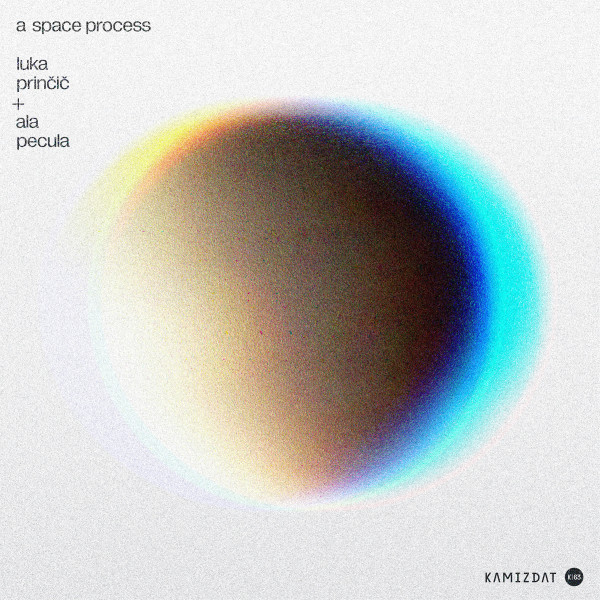 Luka Prinčič & ala pecula: a space process
album release at Kamizdat
Kamizdat is a Slovene free-form boutique netlabel for Creative Commons music by local artists exploring a wide range of genres often packaged in locally-made and unique hand-numbered limited editions. kamizdat.si
a space process is a reimagination and a processed collage of sounds recorded from three streams on the occasion of the sound installation 'a.space'. Each stream contained layers from the other two streams with a streaming delay and processing. Thus, all three recordings (each lasting three hours) are linked to each other in various sonic and electroacoustic ways – especially since each of the three nodes incorporated live recording and processing of physical space.
Reprocessing of these recordings focused heavily on few time-images from the Ljubljana recording in an effort to develop musical form, sonic signature and structure in time into a composed sound narrative, building upon the original project, which was improvisational in nature.
Tracklist
Credits
Luka Prinčič & ala pecula · music, editing, mix
Polina Khatsenka, Stefan Tiefengraber, Luka Prinčič & ala pecula · electronics, computer, noises, field recording
Tina Ivezić · graphic design
Luka Prinčič · mastering, project management
City Municipality of Ljubljana · financial support
Davide Bevilacqua, Gabriela Gordillo · a.space concept
Gabriela Gordillo · a.space project leader
Michael Aschauer · a.space programming – web UI
Luka Prinčič, pretok.tv · streaming server
servus.at & art-meets.radical-openness.org · a.space production