Submitted by
sabina
on Mon, 18/02/2019 - 10:20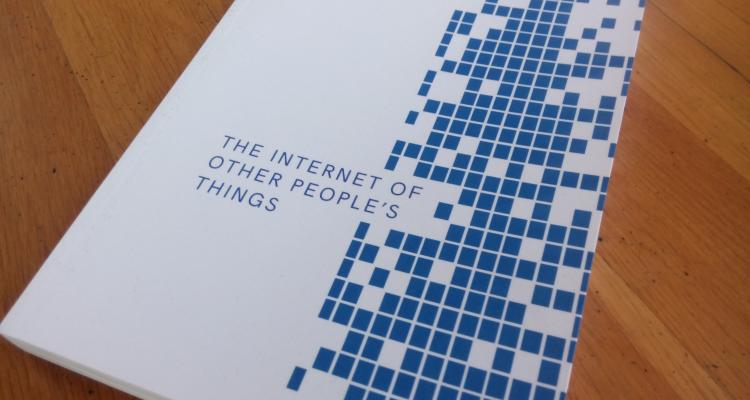 The Internet of Things (IoT), smart city initiatives, and smart home technology are marketed to us as sleek and glamorous 3D renderings promising a convenient and sustainable technology that will save us and our planet from a future of environmental distress. Yet the buzzword bingo of smart city rhetoric, the polished advertisements for networked devices, and the glossy packaging of smart home devices are in stark contrast to the news and research which investigates the vulnerabilities of our connected lives. The expansion of the IoT and the proliferation of virtually-connected data points are providing ever increasing amounts of information for those keen on use or abuse. The massive implementation of IoT in hyper-connected urban environments, paths the way to technocratic governance and urban development, corporatizing our living spaces into lock-in, hack-able, "pan optic" smart cities. The IoT seems to develop towards an Internet of Other People's Things (IoOPT), where users do not own their data, agree to Terms of services that mean their data are then shared by default to third parties, and the risks that citizens rights are managed by technocratic governance or cyber criminals attacking critical infrastructures are always present.
In this cyberwar of ideas, an asymmetric battle for power and influence, systems will have to be more robust and people will have to be more vigilant. Therefore we turned to the community of artists, designers, activists, hackers and researchers with an open call for new critical perspectives on ubiquitous technology and its impact on our lifestyle. We were looking for projects that abuse to expose; artistic research and tacit knowledge that is produced through cultures of making, hacking, and reverse engineering. Our aim was to collect artworks, projects, essays, and interviews discussing questions such as: What does privacy look like in a smart home of connected objects? How are citizens involved in co-design collaborations with private corporations and the public sector to build better cities? How can we enable a secure and trustworthy Internet communication so that business, personal, and machine-to-machine interactions can be conducted safely and without interference?
Book: The Internet of other people's things
edited by: Kairus.org – Linda Kronman, Andreas Zingerle
Read more in the pdf version.