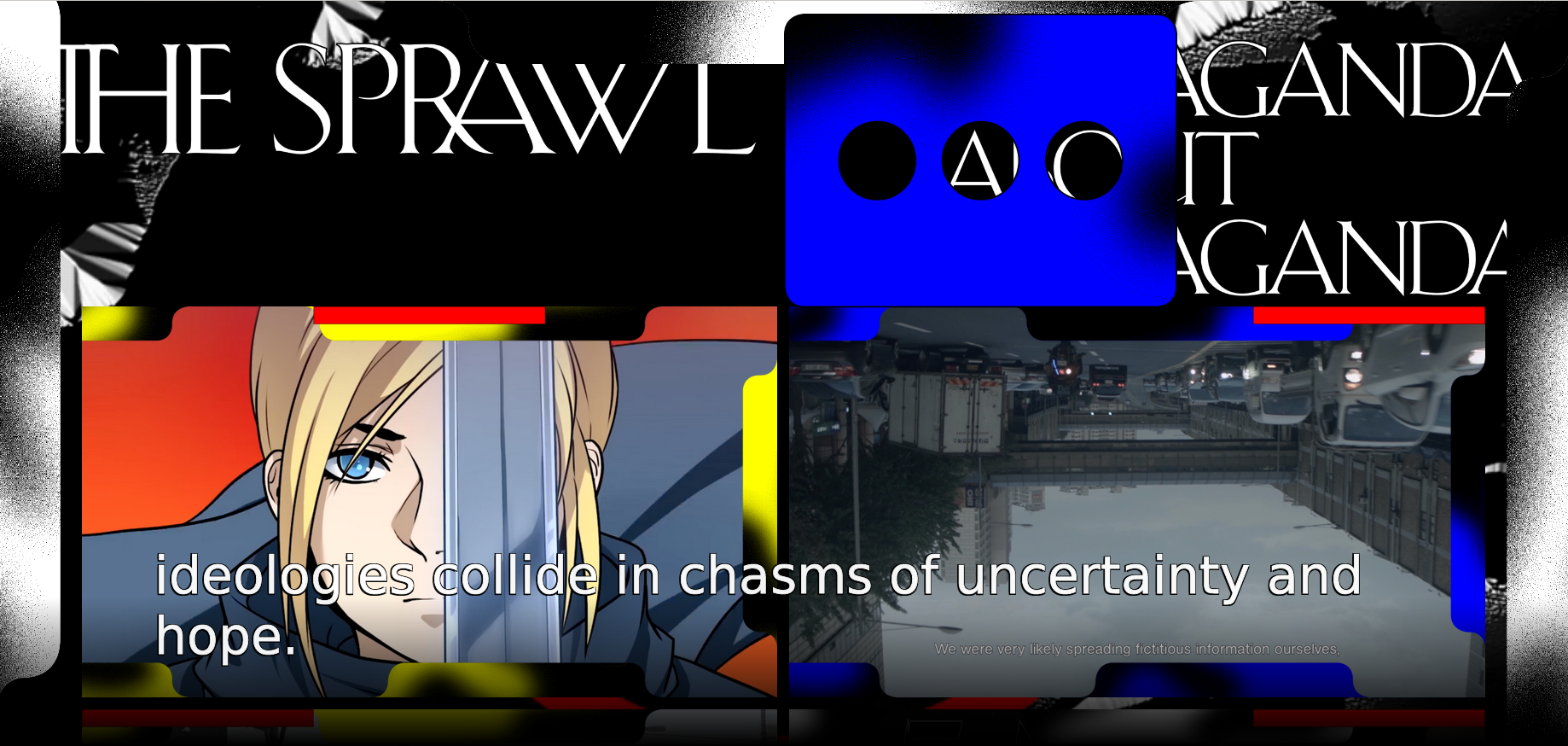 Pirate Cinema Club is servus.at's non-regular series of movie evenings.
Tuesday, 13th March from 8 PM we feature: The Sprawl (Propaganda About Propaganda) by METAHAVEN
Together with master cinematographer Remko Schnorr and electronic musician Kuedo, Metahaven in "The Sprawl" create a new visual world for the internet's geopolitical agitprop.
Nowadays, films live in a thousand and one forms on the internet. As short trailers, fragments, cloud-based copies of copies, endangered data, self-hosted vaults, and so on. Viewing cinema on a laptop screen is only possible when remembering that such an experience has little to do with cinema itself. As a hybrid, episodic documentary, "The Sprawl"'s story isn't linear. The film lends itself to be seen as a succession of impressions—a trailer, forever unfinished; the duration of each of those video pieces, or "shards," is attuned to an attention span that is less cinema, and more internet.
sprawl.space is the online interface for The Sprawl, where the viewer can see the "shards" that make up the full version of the film. The website has been shaped by the interface design of Metahaven and the viewing algorithms of YouTube.
====
The title "Pirate Cinema" refers to a story published by Cory Doctorow about a sixteen-year-old boy who downloads blockbusters from the Internet and uses them to make new films. He doesn't care that it's illegal. Until he's caught. He flees to London, hoping not to be discovered in the big city. He finds shelter in the artists and activists scene. There he learns that the government is planning a new law. In future, copyright infringements on the Internet will be punished. The boy and his new friends suspect that there are powerful media companies behind it... He starts to produce films that are supposed to serve the purpose of the Enlightenment.
If you have ideas for interesting movies...drop us a line!